Non-ETH smart-contract platform "xDai Chain" & xDai-based DEX "Honeyswap" are emerging hot topic
Slow processing and high fee… Are you satisfied by Ethereum? If not, you may be interested in xDai Chain.
xDai Chain is a stable payments blockchain designed for fast and inexpensive stable transactions. Transactions are held in a few seconds! Fee is lower then 10 cents! xDai Chain is completely separated blockchain from Ethereum, while it has compatibility with Ethereum network.
xDai Chain takes dual token model. xDAI (XDAI) token is USD-pegged stable coin and acts as transaction & fee payment measure, while xDAI Stake (STAKE) token is designed as a multi-chain staking token to secure the payment layer.
As Ethereum network is becoming heavier rapidly, xDai Chain may be an alternative solution to tackle a blockchain scalability issue.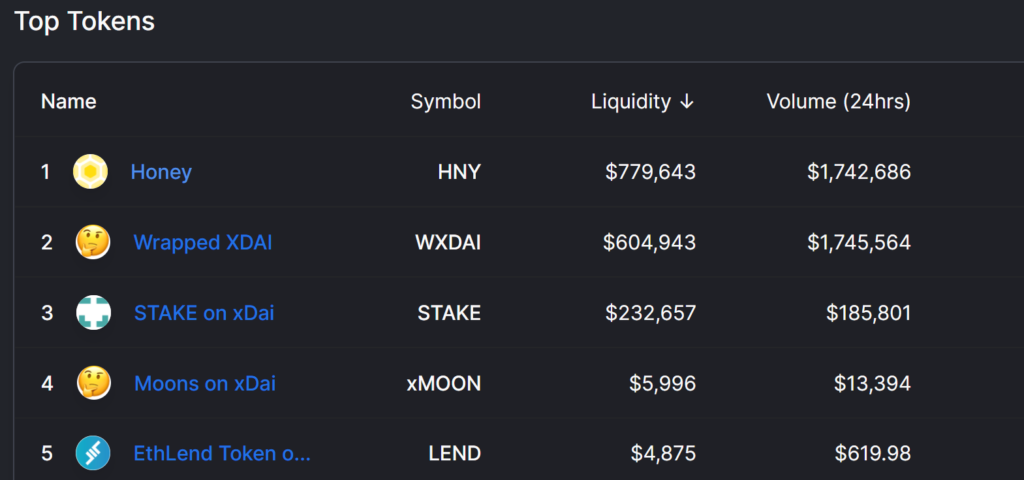 Honeyswap is a deployment of Uniswap on xDai Chain. You can swap / stake tokens there. Major tokens traded there are HNY, WXDAI, STAKE, xMOON, LEND, WETH, UNI, YFI or LINK, etc.
Honey (HNY) is the governance token with voting right for Honeyswap community (like UNI on Uniswap). Upon recent development of Honeyswap & xDai Chain ecosystem, Honey (HNY) token price records 18x growth for the past 1 week and 24h trading volume is now $1.7mn, despite Honey (HNY) is not traded on major exchanges yet! Let's see if this pumping follows the way UNI achieved.
Because xDai Chain is not Ethereum nor Uniswap, using xDai is complicated and requires an initial configuration.
Let me introduce a brief procedure to buy Honey (HNY), the governance token of Honeyswap. For more detail, please have a look at guidance article and video.
STEP 1 – INSTALL METAMASK WALLET & DEPOSIT ETHEREUM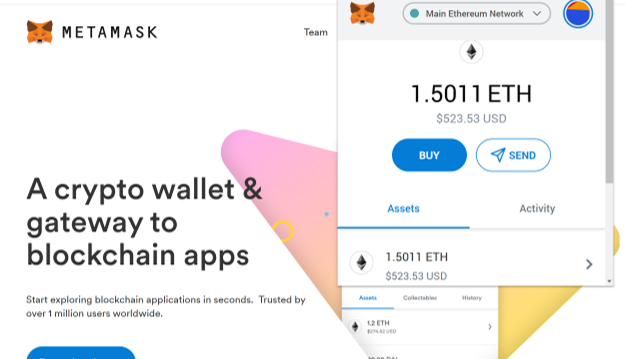 Download MetaMask extension and install it on your browser. You will be requested to set password and memorize key phrases. (NEVER LOSE KEY PHRASES! OTHERWISE YOU MAY LOSE METAMASK ACCESS LATER!)
You can choose blockchain network to place token. Choose "Main Ethereum Network", on which you can see your Ethereum wallet address. Send some ETH to the MetaMask ETH address.
STEP 2 – CONVERT ETH TO DAI
From MetaMask network selection, turn on "Main Ethereum Network". Visit Uniswap Interface and convert some ETH to DAI (USD-pegged stable coin on Ethereum network). Since you need small ETH fee for transfer DAI later, please do not convert max amount of ETH. Keep some amount as ETH.
In case you can't see DAI balance on MetaMask, click "Add Token" and input "DAI" into "Search" field and select DAI.
STEP 3 – ACTIVATE XDAI RPC

Becaseu xDai Chain is not included in MetaMask's default network list, you have to manually add xDai Chain into MetaMask.
From Network selection of MetaMask, choose "Custom RPC" and input following info:
Network name: xDai
RPC URL: https://xdai.poanetwork.dev
ChainID: 100
Symbol: xDai
Block Explorer URL: https://blockscout.com/poa/xdai
Now you can see "xDai" on network selection of Metamask extension.
STEP 4 – CONVERT DAI TO XDAI
You have DAI on Ethereum network. This DAI has to be converted to xDAI, a USD-pegged stable coin on xDai Chain.
Turn on "Main Ethereum Network" on MetaMask. Visit xDai Token Bridge or xDAI.io and transfer DAI to xDAI.
Finally, we get xDAI… What a long journey. Binance, please list xDAI asap, so that we can get xDAI in a straight-forward way!
STEP 5 – SWAP XDAI TO HONEY!
This is the goal.
Turn on "xDai" network on MetaMask. Visit Honeyswap and swap xDAI to Honey (HNY).
In case you can't see Honey balance on MetaMask, click "Add Token" then click "Custom Token" and input Honey's contract address "0x71850b7E9Ee3f13Ab46d67167341E4bDc905Eef9" into "Token Contract Address" filed and add Honey into MetaMask.
Hope your long effort is rewarded!